Introducing Pro Soul's newest artist, Bahiyyih!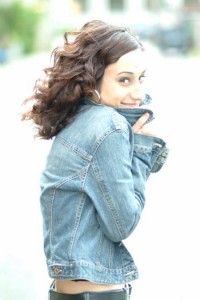 Bahiyyih (Ba-hee-ya) is a Vancouver-based artist whose formal exploration of her voice was preceded by many years of constant singing.  She soon picked up the guitar and has been writing emotionally-charged folk/indie/pop ever since.
Under the expert guidance of Pro Soul owner and producer, Jarome Matthew, Bahiyyih is currently working on new material, which her loyal fans are eagerly anticipating.  Though her new website is under construction, you can hear Bahiyyih's music on her MySpace page.
Tags: artist, bahiyyih, fans, folk music, indie music, Jarome Matthew, music, pop music, pro soul, Record Label