JAMA Z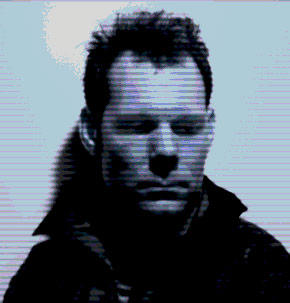 JAMA Z is acronym for electronic projects composed and produced by veteran Pro Soul music producer, DJ, and remixer, Jarome Matthew. With guest vocalists and composers, JAMA is a convergence of diverse EDM styles, with emphasis on popular Trance and Electro House. Going back to his early roots, he has also DJ'd for Techno, Industrial, rock music events.
Achieving acclaim producing and remixing artists for over 15 years such as Cheng Lin and Miss Melody/Mobidextrous in China, JAMA 's career was opposite to most DJ's, starting out as a producer after studying sound engineering, then becoming a DJ for private parties.
JAMA doesn't really have a specific sound, "because I'm not satisfied in limitations to any one style, or terminology masterminded by record executives, I listen to many styles of EDM and will shift over to any one style on a whim…even in the middle of a song" Rest assured, the end result will not only be engaging, but fresh and progressive. Original and unique sound design is also a key element in any JAMA production.
Recently completing track production and remixes for Pro Soul Alliance as well as acclaimed mandarin artists in China, previously JAMA remixed classic pop songs for the compilation "Past Becomes Future". JAMA is working on various remix projects in China to help the emerging EDM scene here as well as internationally, DJing in Beijing and around China as well as composing film soundtracks and a developing unique theme for a full length album.
Inspiration for JAMA comes primarily from video games, sci-fi movies, vintage synthesizers, and a passion to promulgate progressive attitudes, justice, and the unification of mankind.
Hear JAMA Remixes and sets on Soundcloud
For booking, contact jama@prosoul.com
Or, if you can't access Soundcloud, Hear some of Jama Z's work below:

JAMA Z 是经验丰富的音乐制作人, DJ, 混音师 Jarome Matthew 的电子音乐项目 的缩写。与不同的声乐家,作曲家一起合作混音,JAMA Z 是注重迷幻和慢摇的 多种电子舞曲的集合。追溯他的早期,他也为高科技舞曲,工业音乐,摇滚音乐的 活动做 DJ. 有着 15 年为音乐家提供优质的音乐制作和混音的经验,合作的音乐家包括中国的 程琳, Miss Melody/Mobidextrous, By 2, JAMA Z 的职业发展和大部分 DJ 不 同,他在学习了音响工程以后开始成为制作人,之后为私人派对担当 DJ.作为真正 的制作人和混音师,JAMA Z 运用一个特殊的师旷系统来进行现场音轨混 音,因此只要是他作为 DJ 参加的活动,所到之处不单单只有很棒的音乐 JAMA Z 没有一个特定的风格,"因为我并不满足局限于任何一种风格,或者唱 片高管的绝妙策划,我会听很多类型的舞曲,会一念之间转换成另一种风格。。。 甚至在一首歌中间"确信无疑的是,最终的结果不仅仅是引人入胜的,也是新鲜, 进步的。原创和独特的声音设计也是 JAMA Z 任何作品中的关键元素。
最近 JAMA Z 在为 Pro Soul 以及中国著名的艺术家完成音轨制作和混音,之前他 为汇编专辑"过去变成未来"重做经典流行歌曲。JAMA Z 正在中国致力于各种 混音项目来帮助中国以及国际上的新兴的电子舞曲音乐发展,包括在北京和中国各 地做 DJ,为电影制作配乐,并且为完整长度的专辑发展出一个独特的主题。 JAMA Z 的灵感主要来源于视频游戏,科幻电影,老式模拟合成器,以及一种宣扬 进取的态度,正义和人类一体的热情。