China music industry highlights of 2013
china
Music Business
Uncategorized
Date 9 January 2014
A lot has happened in China's developing music industry, and although it's sometimes hard to see it, much progress is being made. Festivals new and old, continued to take hold across the country, while new streaming services from Baidu, Tencent and the now Alibaba-owned Xiami became viable listening alternatives. China  have amazing and beautiful concert halls and theatres, but often a paucity of audience-drawing talent. Local tourist boards are spending big cash on bringing festivals to their cities.  A tradition that began with Midi Zhengzhou in 2008 has spread across the country. Some festival have worked well and become permanent fixtures like Zhangbei's InMusic festival and Hangzhou's Xihu Festival, and the national Zebra Music Festival, but "ChengDu's big Love" have been horrendously unsuccessful due to government funding which caused poor promotion
2013 saw the emergence of Carlsberg brand Tuborg as a serious player in music. Their dual strategy saw an extensive 56-city tour of Western China (handled by our sister company Splatter) and a series of brand-owned festivals (Greenfests) in partnership with Modern Sky. The scale and duration of the investment in music industry is something that we've been advocating for quite some time and we are happy to see it finally happening.
There is a very serious problem emerging though: livehouse shows are vital to development of young bands, where they earn most of their money and where they build their fanbases. festival prevalence and scale, and price may be affecting the incredibly important but  underrated livehouse when young fans earn relatively little (2,500 – 5,000 RMB / month in tier 1 cities). Festivals are threatening live houses attendace: the low cost of festival tickets like MIDI at 120rmb. Public money is also being followed by private。At this stage of the cycle, the promoters are moving too fast for the audience. At the same time, big international players are smashing holes in their balance sheets with huge, high profile and expensive mistakes, Gold Typhoon label tried to bring famous rock band Aerosmith and failed to sell enough tickets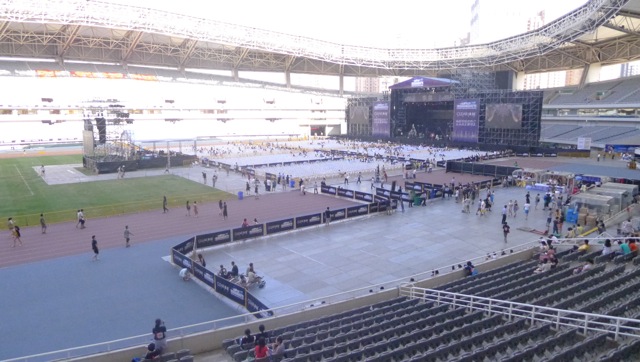 As recorded music continues to search for a way to monetize in China, it is encouraging to see Xiami, once artist hating charger of advertisers while paying nothing to the creators, being purchased by Alibaba.  Surely such a well known company will help to continue moving the service toward a legitimate and artist-friendly model. Baidu and QQ stepped into a void left by Google with ad-funded music services to compete with Xiami.
EDM showed that it has serious potential in China despite the fact that few locals know the music or the DJ's (Popular Beijing clubs are the only ones in a city this size that don't have lineups outside…) David Guetta's sold out show on the great wall probably did more than any event in the year as we blogged about here. Major names like BT, Kaskade, Oakenfold, Hardwell, and More recently Zedd, Axwell, Benny Benassi and Afrika Bambaata played at the Storm Music Festival in Shanghai for 2 days in November. We hate to think about how much money the promoters lost for those events, but the point is, now more Chinese know these names and the music. And they like it. This year, we will be helping bring more EM to China with our own involvement in festivals and Beijing club events as well as original music and remixes with our own DJ JAMA Z.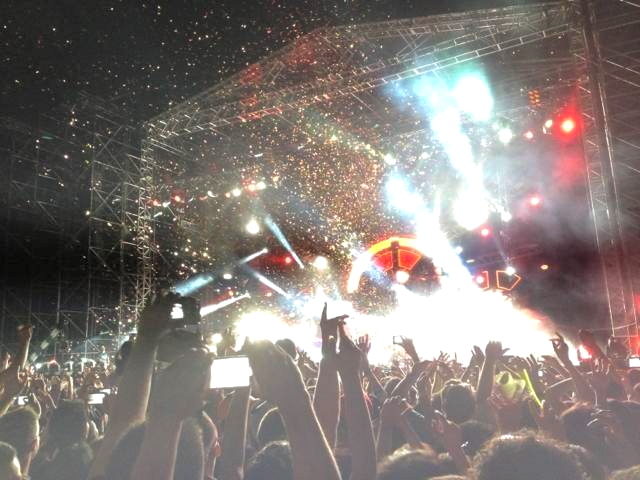 Reality TV shows such as the voice of China really distracted people from good new original music being released, of which there was some this year. Our predictions for this year and the future? – EDM will become a more important genre, and there will still be an issue with local original content – The big artists and names will continue to come to China despite the losses. – The number of festivals will decrease, but the quality will go up. – Mainstream brands will all focus on music. The more trend focused ones may look elsewhere. – Mobile will continue to be an important media for music – Music websites and Chinese media will continue to legitimize their use of music due to pressure – Quality of the music and innovation in marketing and promotion will become more important for artists in China.