Funk rock music production with Dragon Ghost & Red Menace
china
music production
Uncategorized
Date 4 March 2016

A little while ago, we completed recording and production for 2 EPs with Beijing funk rock bands Dragon Ghost & Red Menace.
Their music was a refreshing, cool and unique blend of original funk rock with some metal and experimental elements influenced by video games, as the band names suggest, and American culture amongst other things.
Red Menace ended up being a primarily instrumental, time limited project, while Dragon Ghost has male vocals and the band continues today with a new vocalist since their original Hyam left China.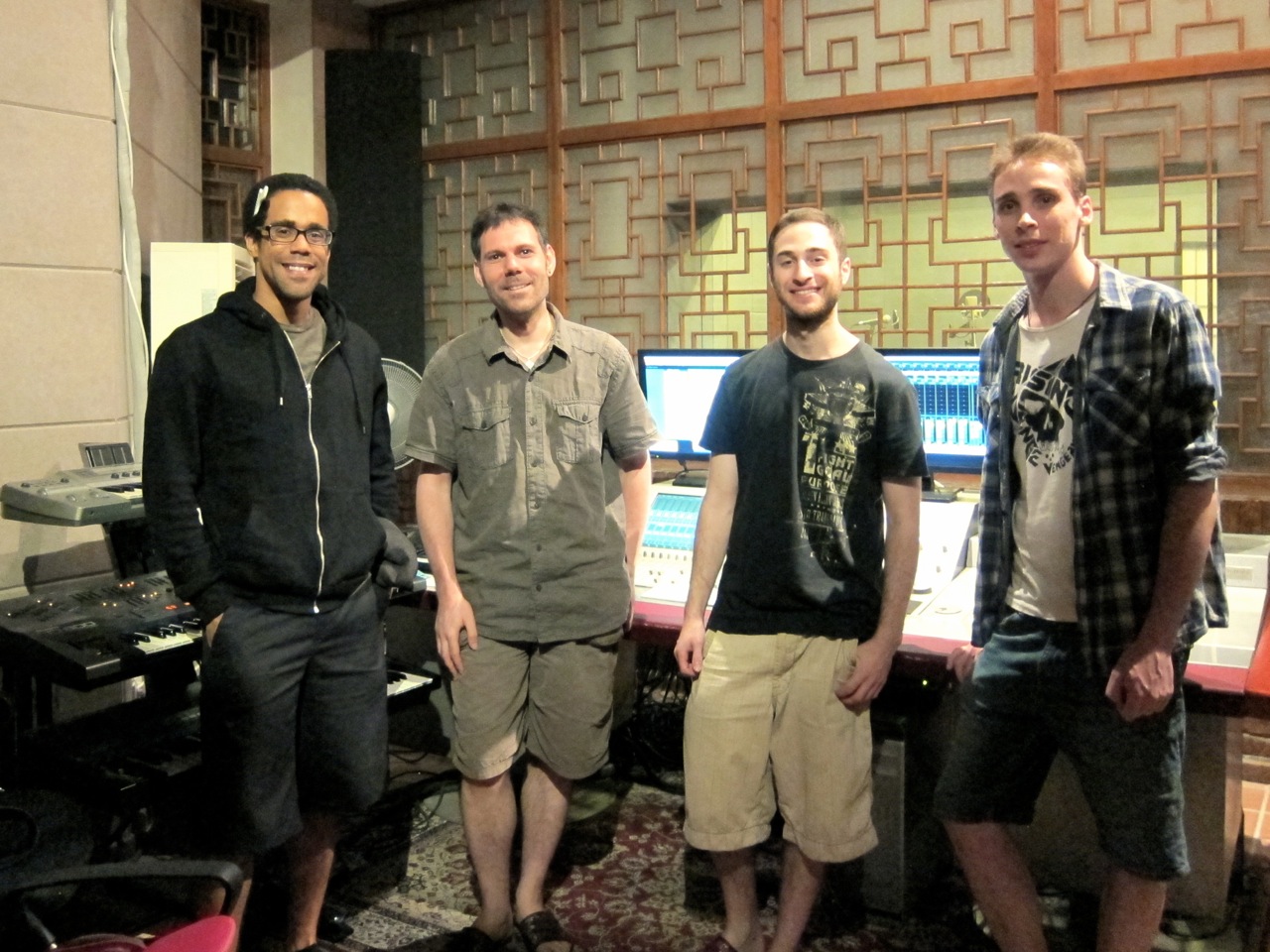 Ryan's impressive guitar pedal board (see below) gave us some very cool unpredictable effects that often could not easily be reproduced, meaning we tried to keep the recording active as much as possible. It also provided some unique challenges such as getting the best sound quality when using mono and stereo pedals together. recording the ambient effects with a stereo output gave that huge sound you hear sometimes. Often the distortion wasn't quite meaty enough so we enhanced it using a guitar amp tone or other effects to beef up the sound.
Take a listen here and check out the photos below: