Sci Fi drama feature film 'Guidance'《指引》release
ADR
china
film post production
mixing
Movie Dubbing
music production
sound design
Supervising Sound Editor
Uncategorized
Date 12 November 2021
We are proud to announce the launch of the feature film 'Guidance'《指引》throughout China!
As supervising sound editor for this sci fi drama, we were involved in the sound design, foley, audio editing, ADR, music score coordination and 5.1 mixing.
This unique film that asks the question if you could turn your body into a quantum computer that could tell if someone was lying how would it affect your relationships? Would it make truthfulness pervasive?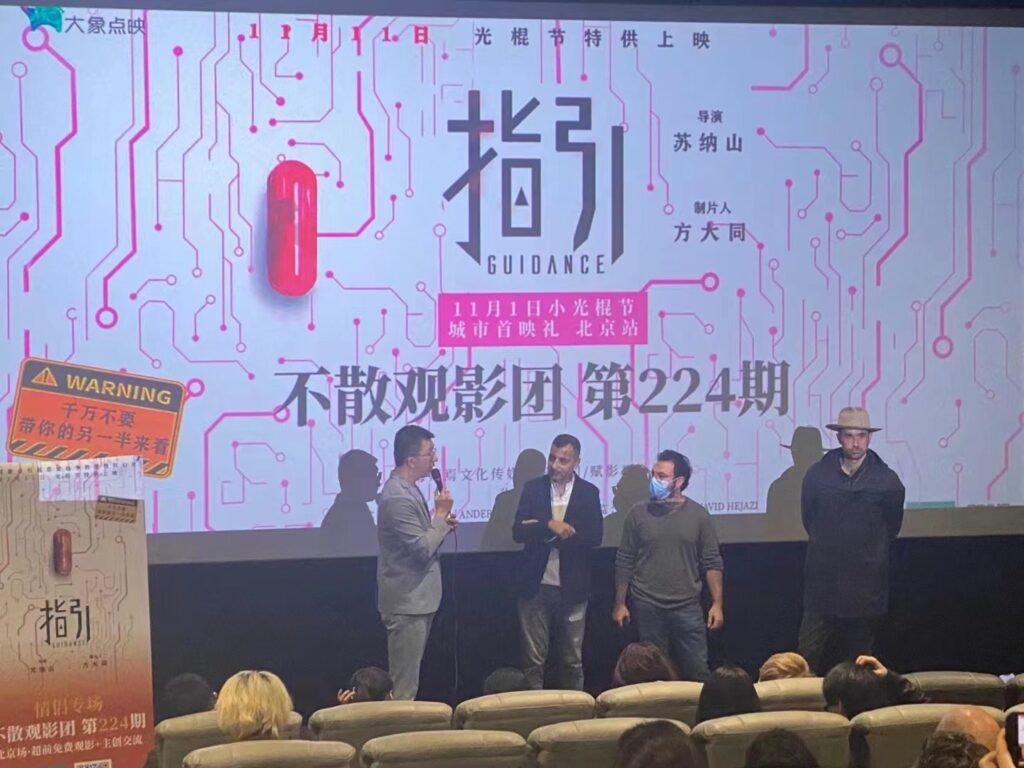 It was a great experience to work as supervising sound editor with award winning director Neysan Sobhani (Su Na Shan, Fu Films) / Khalil Fong, DOP Saba Mazloum as well as composer Navid Hejazi on this project.
This project was a great challenge as with less than a million budget, the film required a lot of use of location audio that needed extensive cleaning up and enhancement.
But the most interesting and creative part was the technology in the film, making the sound and environment of things that don't yet exist is always a fun challenge! The cool thing about the nanobot and quantum computers in the film is they are based on currently developed technology.
Congratulations on a great launch with over 2 million views and counting for the trailer!
Thanks also to and the team at Pro Soul for their hard work and dedication on this film!
More information on the international release on the official website.