Sci Fi Drama Film 'Guidance' Voted One Of "5 Films To Stream" by NYT
ADR
film post production
mixing
Movie Dubbing
sound design
Supervising Sound Editor
Date 21 June 2022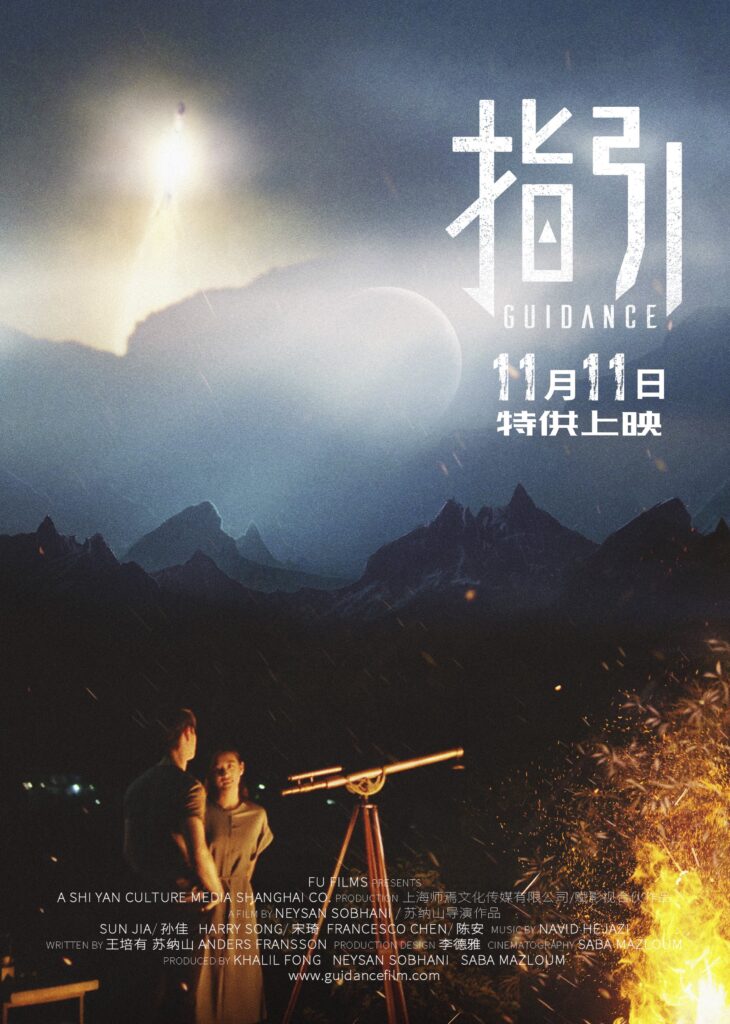 Since the launch of Chinese Sci Fi drama film 'Guidance in the United States, Canada, Australia, UK, & 60 territories worldwide on all major platforms: Apple TV/iTunes, Amazon, Google Play, & more it has received very positive reviews. In fact The New York Times added it to it's '5 Sci Fi Films To Stream Now"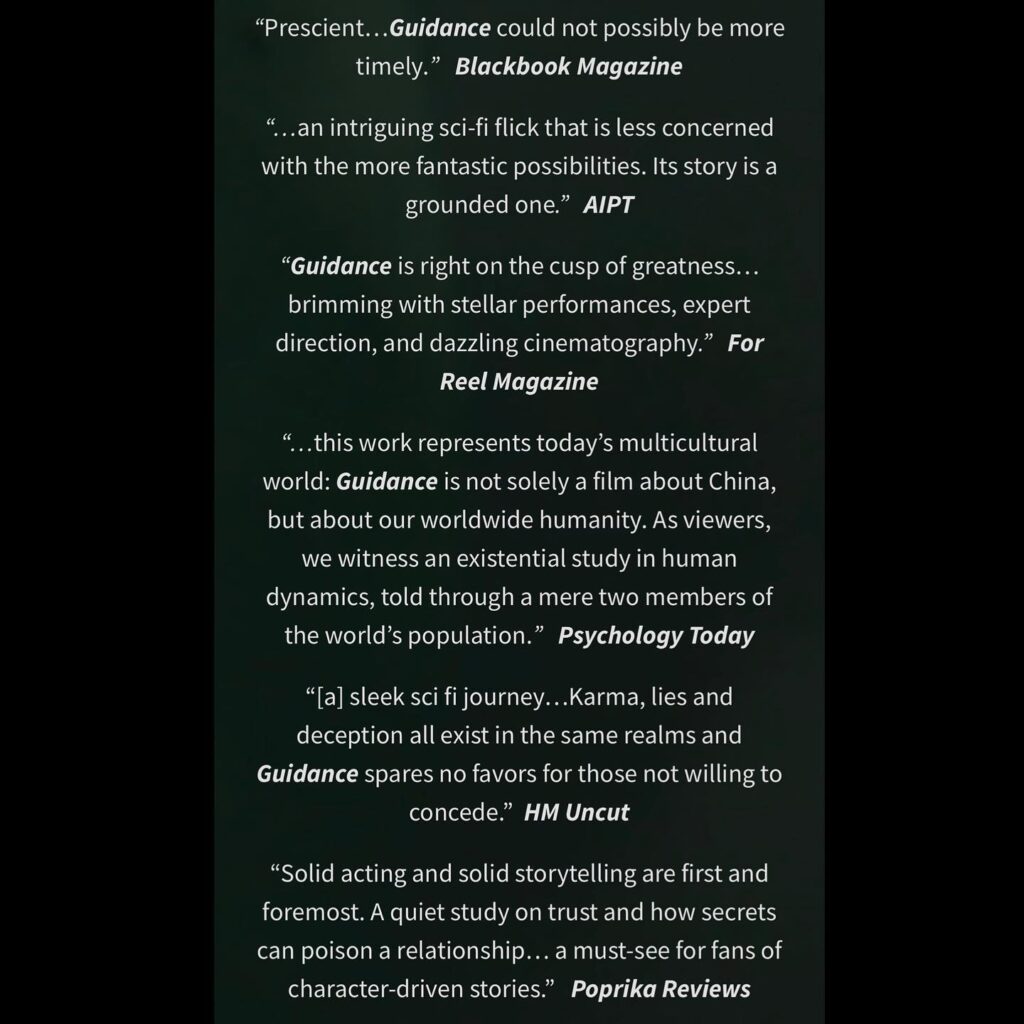 Check out more reviews on the official website https://www.youtube.com/watch?v=zdyUciHnl0Q&t=15s As supervising sound editor for this sci fi drama, we were involved in the sound design, foley, audio editing, ADR, music score coordination and 5.1 mixing.
This unique film that asks the question if you could turn your body into a quantum computer that could tell if someone was lying how would it affect your relationships? Would it make truthfulness pervasive?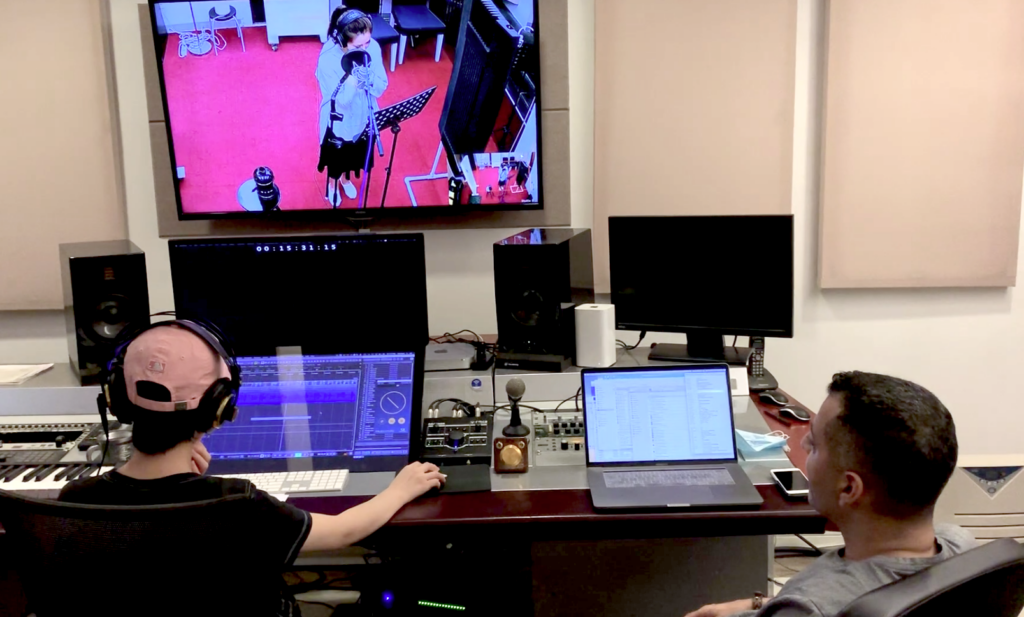 It was a great experience to work as supervising sound editor with award winning director Neysan Sobhani (Su Na Shan, Fu Films) / Khalil Fong, DOP Saba Mazloum as well as composer Navid Hejazi on this project.
Thanks also to and the team at Pro Soul for their hard work and dedication on this film.