Original music productions of some of the best songs from China
Artists
china
music
music production
Date 27 October 2017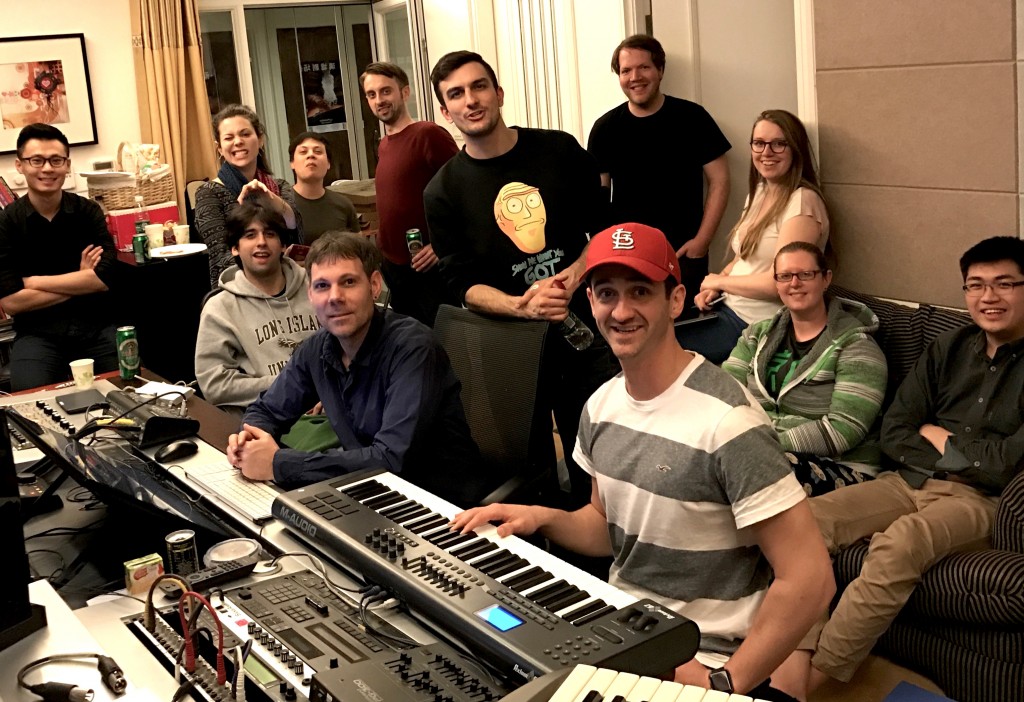 Over the last year and more, in between the film and other audio production work, we've been busy recording some of the top Chinese and foreign artists and bands in China, Over 50 songs in the last year! For all these songs, we've been doing the recording and usually mixing, but often we've also done composition, music production, and keyboard arrangement as well, usually with our in house producer, Jarome Matthew.
Take a listen:
The Hunters
This explosive 5 piece continues to receive the accolades of the music scene by combining old school Funk, Soul, and Rock, serving up originals as well as classics and modern hits.
The Hunters composed and recorded some of their first original music at Pro Soul Studios and have recently completed production of their first 5 song EP album titled "Blacklight", showing off their talent as original songwriting artists.
'Get To Know Me' from EP 'Blacklight':

The band was recently nominated as the 2017 Best Band in Beijing by City Weekend, nabbing the award for "Editor's Choice".
Documentary 'Get To Know Me' about The Hunters' first EP
The Hunters' documentary 'Get To Know Me' for their first EP 'Blacklight' shot at Pro Soul by Whiteface on Youku
Black Flow
BLACK FLOW is one of China's only successful EDM and Hip Hop artists, reaching #3 on the top music app in China, QQ Music with the song "Let It Snow" composed by singer Zoe Y. Pro Soul Studios co produced, mixed and mastered BLACKFLOW's debut EP "To The End" in October 2016.
2016年,造梦嘉旗下艺人 BLACK FLOW 凭借第一首单曲《TO THE END》横空出道,其卓越而独特的EDM风格让两人在出道后的短短的几个月中人气暴增。今日,BLACK FLOW推出首张同名专辑《BLACK FLOW》–ERIC-Z和ZOE不负众望,用他们的实力、努力以及天分向多年来精进于音乐领域的自己交出第一张骄傲的成绩单。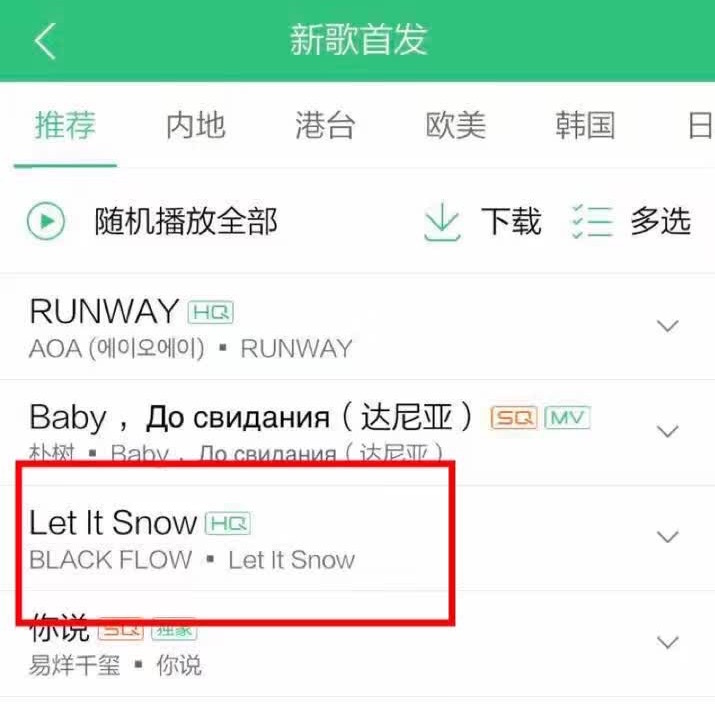 'Let It Snow' from Album 'Black Flow':

Check out Blackflow's Weibo profile for more music and videos: http://weibo.com/u/6012944921
Zoe Y Weibo profile: http://weibo.com/u/2529948723 Lotsa good photos & videos with cat whiskers…
Stevie Mac & The Mac Daddies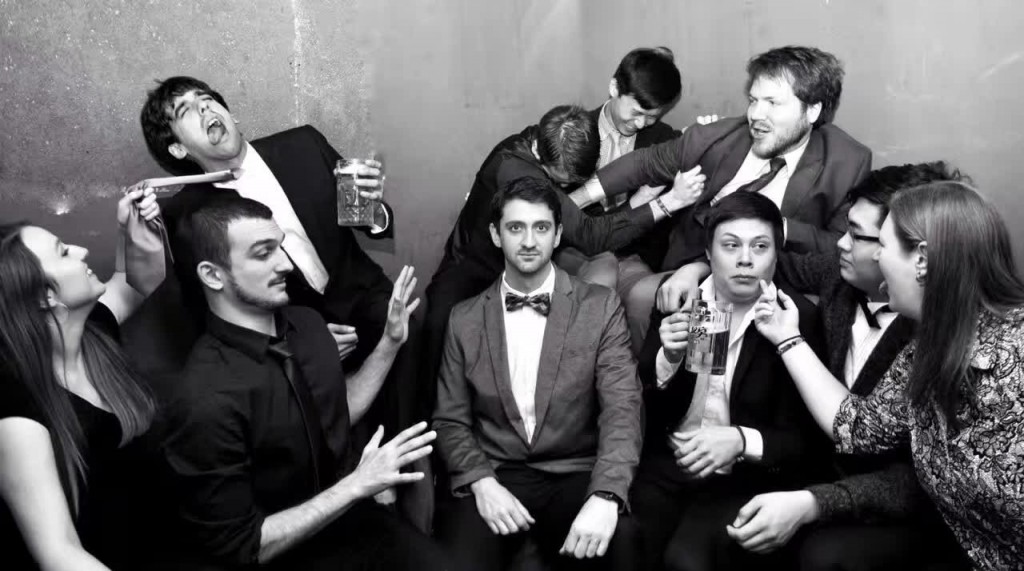 The band is led by Steven McKinney (Stevie Mac), who is the voice of the group. He is supported by 10 wonderfully talented musicians, the Mac Daddies, a band comprised of guitar, bass, keys, drums, female vocals, and a horn section.  Inspired by all things classic, Beijing Pop/Jazz band, Stevie Mac & The Mac Daddies, bring a vintage approach to contemporary music.
In 2016 they won the "Best Beijing Band" from 2016 Beijinger Bar & Club Awards.
Each of their songs were recorded, edited and even mixed over a one day 12 hour period in the studio, planned well in advance, not easy to get 11 people together all at once for a whole day!
We just recorded their latest song 'Poison Apple' which completes their new EP, set to be released November 1st
Music Video for 'Love's Warp Speed':

Stevie Mac & The Mac Daddies "Love's Warp Speed" from RandomlyKreated on Vimeo.
For within China: Stevie Mac & The Mac Daddies 'Love's Warp Speed' on Youku
'Chasing the Fireflies'
Stevie Mac & The Mac Daddies 'Chasing Fireflies' on Soundcloud
假假條( JaJaTao )
With throat-rending screams and buzzing, minor-key guitar work reminiscent of '90s grunge (though they reject the label), Jajatao are bringing a new sound to Beijing's punk and post-punk dominated scene, combining this hard rock style with traditional Chinese instruments like Suona horn and percussion. 'Jia' in their name in Chinese means 'fake', because when people write it in Chinese, each character has the radical for 'person' on the left, and all of their songs are about people, like humans. They  just write about people – Chinese people, their stories.
Founder, lead singer and guitar player Liu Yu Cao is a proficient musician who studied at Berklee in the US and went to great lengths to produce their debut album to a much higher standard than most Chinese rock, hiring Pro Soul Studios for recording for their debut album "The Rite of Spring" (時代在召喚) and even securing the services of Nirvana's engineer.
在众说纷纭的新乐队的新时代里,假假條绝对算得上是另辟"西"径的佼佼者。音乐风格在地下朋克、白事曲调、垃圾摇滚、样板戏、儿歌之间难以界定;他们的歌大多描写了这个时代普遍男权的胜利与上个时代典型妇女的失败,表达了一种在发觉到人本身的存在,及其被体制无限量化社会化等一系列亘古窘境后,所感受到的荒谬与不知所措。
Basically, this is some of the best hard rock we've heard in China, take a listen!
'Ode to 'Mao' ' from Album 'The Rite of Spring'

Disaster Chat
Disaster Chat is one of Beijing's oldest & most loved original bands. Fresh pop sounds mixed with ambient rock melodies and interesting breakdowns marks the pleasantries any ears will experience when indulging in some DC bliss. Their mix of Chinese and English tunes creates the perfect atmosphere for todays Beijing audience and they rarely leave their fans disappointed.
'That Much Is True' from EP 'Disaster Chat'

'I Heart DC' from EP 'Disaster Chat'
Hear more on their official website.
Tavey Lean and The Solid Gold Dream Machine
Tavey Lean and The Solid Gold Dream Machine is one of the most critically acclaimed and audience celebrated bands in Beijing, "Solid Gold" is the premier soul band of Beijing, boasting an impressive 8 members and an even more impressive repertoire of classic soul and RnB music.
The band won the 2014/2015 Beijing's Local Band of the Year by City Weekend.
A little known fact is Tavey recorded some original songs that make their way into the sets sometimes with some of the band members in September 2016.
Listen to 'Baby Comes' from EP 'Tavey Lean and The Solid Gold Dream Machine'

DJ BB Deng
DJ BB Deng was grew up in Hong Kong & Taiwan. She started her musical career as the lead singer/song writer & keyboard player in rock bands in Taipei, and found out another way to express herself in music after her fist DJ-experience at ROXY, Taipei. In 2016, BB Deng got signed by British electronic music products brand – NOVATION, to be their first ambassador in China, continuing with the announcement of the No. 7 DJ at Djane Mag China.
 In 2017, BB Deng was headliner at Strawberry music festivals and released her first remix under KUUKOU records (Berlin) and her second remix under Reload Black Label (Spain) In July, BB Deng did her first Europe DJ tour including countries of Spain, Germany, Holland and Finland. A little known fact is BB has been working on her own original music as an artist for the last few years.
'Untitled Deep House Track' from BB Deng, programmed and produced by JAMA Z of Pro Soul Studios
Miss Melody featuring Mobidextrous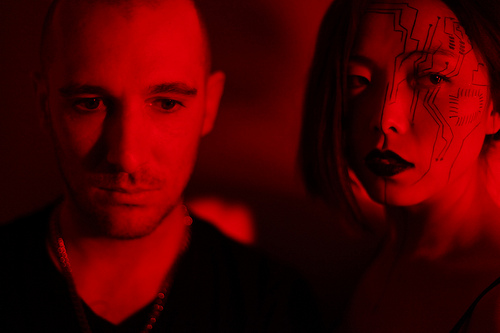 Haunting, Childlike, Delicate, Operatic. Melancholic. Adjectives aside, Miss Melody is putting an original stamp on the international music scene. Pro Soul Studios has been working with this innovative duo since we started in China, and amongst the 1990's copycat ballads flooding the music scene in China, they were a breath of fresh air. Damn fine people too!
Melody creates a harmonious balance of both western electro-dubstep and traditional Chinese themes and poetries. Embracing the lyrical virtues of ancient Chinese Poetry from Song and Tang Dynasties, her music is at times uplifting and proud, yet at other times dark and polluted, reflecting her home country in many ways.
Producer and remixer JAMA Z takes their ideas and melodies and often recorded vocal tracks and adds sophisticated sound design elements and fat synths to the production, also mixing and mastering the songs.
'Yao Yuan Qi Dao' 
Miss Melody ft. Mobidextrous 'Yao Yuan Qi Dao' on Soundcloud
King Joshua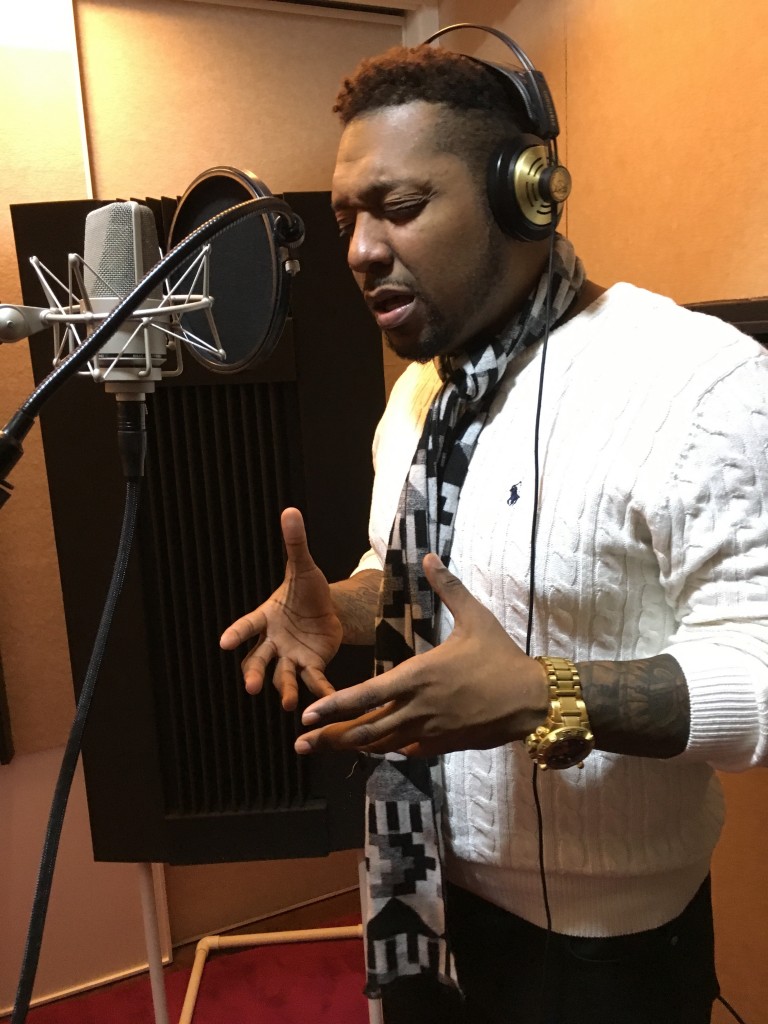 After representing artists in the Georgia area of America for many years, King Joshua was ready for a change and a new life. Not only to live in China, but to fulfill his dream of becoming an artist himself. He wanted to combine his roots in R&B and Soul music with inspirational, uplifting lyrics so desperately needed today. He contacted Pro Soul Studios before he even got to China and started his new life on the right path. We've helped King shape his sound and get the right feel despite limited time in the studio, and the result certainly doesn't sound like the work of a novice. Check out the video shot around Beijing!
Music Video for 'Hold My Hand'

King Joshua 'Hold My Hand' directed by ZED on Youtube
For within China:

King Joshua 'Hold My Hand' on Youku
Himang
Himang started performing his original songs at age 13, and self-produced his debut EP 'Rough Sketch' shortly before turning 15 in 2016. He grew up on diverse musical styles such as pop, reggae, afrobeat, K-pop, soul, R&B, and hip hop.
"Balls" is the debut single of independent artist Himang, recorded at Pro Soul Studios. Himang also participated in Pro Soul Studios digital music production workshop. The song incorporates various musical styles such as pop, reggae, trap, and rap. The talented teen has composed and arranged all parts of the song.
'Balls' on Soundcloud For within China: 'Balls' on Xiami
Music Video from 'Balls'
江楠 ( Jiang Nan )
Over 5 years ago, Pro Soul Studios producer composed a first original song for Chinese singer Jiang Nan with lyricist Liu Na and guitar guru Erol Sora. Jiang Nan loved the result, combining his love of 80's style rock ballads with the epic romance of traditional Chinese love stories. However, his friends didn't, common problem in China's developing, immature music market. 5 years later, with lyrics re edited by Jiang Nan and the song resung in the popular Mongolian singing style, the song has finally been released! Which version you think is better, our original or the publicly released version?
2015年,对江楠来说是幸运的一年。这一年,加拿大环球公司为他量身打造了一首《永恒的缠绵》,这首特别的歌曲让江楠对歌唱方法有了全新的认识,也给他2016年的工作带来新的开始。《永恒的缠绵》这首歌,既要求歌手有较高的技巧,又要有刺破天穹的嗓音。江楠用那天籁的嗓音,近乎完美地演绎出了那种深沉、细腻又不失婉转的感情碰撞 。
Eternal love original version:

'Eternal Love' official release on Xiami